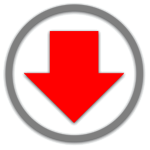 Honors & Achievements . . .
2008 - Winner, NYC.gov Summerstreets Photo Contest
My winning photograph was shown at the Eyebeam Art + Technology Center in Chelsea, NYC. Summer Streets provides space for healthy recreation and is a part of NYC's greening initiative. NYC temporarily closes Park Avenue & connecting streets from the Brooklyn Bridge to Central Park to motor vehicles and opens them up to people to walk, bike & play.


2004 - Anheuser World Select showcases "Art In A Bottle" Exhibit
This contest was open to 500 artists, and my entry made it into the "Elite 25". It was displayed during a 3 week exhibition an at the Agora Gallery in SoHo, NYC.
View the Press Release, or click the images below to view my winning painting.



Heineken Global Beer Mat Design Contest
This international contest attracted over 2300 designers. Several of my images were selected as winning designs, and were actually produced into beer mats and distributed to the greatest Heineken bars in the world. You'll find my designs in Asia, America, Australia and Europe. They are also displayed on the Heineken website in their beer mat gallery.
Click the images below to view my winning designs.



Winner in 2002 - Round 8 FILM
Winner in 2002 - Round 7 CARNAVAL
Winner in 2001 - Round 4 BAR LIFE
Runner Up in 2002 - Round 6 MUSIC
Runner Up in 2001 - Round 5 TOAST
Runner Up in 2000 - Round 3 GREAT TOASTS






Published in many magazines (including three Covers)

BMW Magazine, Circle Track, Corvette Quarterly, Corvette Fever, Forza Ferrari, Good Living, IMSA Arrow & Year End Reviews, On Track, Performance Racing News, Prancing Horse, Racecar Engineering, SCCA Sports Car, and Top Wheels.




WINNER in the 1998 American Graphic Design Awards
"for excellence in communication and graphic design"!



WINNER Reporter's Club 1997 KOOL Racing Photo of the Year Contest!
[open only to accredited photojournalists].
Grand Prize - $10,000 Kodak Pro Digital Camera [DCS420C] and publication in the 1998 Reporter's Club KOOL Racing Calendar



96 Honorable Mention Macxibition Computer Art Show of the New York Mac Users Group



"OFFICIAL KAI'S POWER TOOLS STUDIO SECRETS" by Alspach & Frank. Two of my images were selected to be showcased in this book.