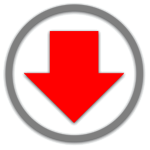 Contact Info | Areas of Expertise | Applications of Expertise | Equipment of Expertise
M a x i m u m D o w n f o r c e
Attn: Gary Toriello
143 Morgan Street - Suite 3A
Jersey City, NJ 07302
Ph: 201.281.2633
Contact Us
Website Development
Ready to give your business a web presence, but want to do it RIGHT? You have seen a lot of crappy websites out there. Are you afraid that yours is one of them?

You can't afford to tarnish your image. From small businesses to large corporations, we can create a website that fits your needs. Whether you want a "clean corporate" look or a modern "bleeding-edge" design, we can create a design that suits your image, enhances your reputation, and pleases your customers.
Website Redesign
Is your website design outdated? Does it look like it was done by a novice? Is your site hard to navigate? Is the text difficult to read? Does it function properly across all browser versions and operating systems? Can your users find what they want quickly? Do they enjoy using your website?

We can redesign your site with more attractive, efficient, and user friendly interface.
Flash Animation
Ready to deliver a rich, high impact, interactive web experience?

Macromedia Flash is the leading vector technology for designing high-impact, low-bandwidth Web sites that attract, engage, and retain site visitors — providing a richer, more compelling Web experience.
Banner Ads
Does your banner advertisement stand out from the rest?

"Click-Throughs" are the bottom line. You have a 1/2 second to get their attention. We can provide you with banners that do.
HTML/DHTML/JavaScript
Do you have a great idea, but don't know how implement it? Did someone start your job and not finish it? Did you hire someone without the abilities to deliver what you need?



Sadly, many self-professed "Web Designers" are lost without their WYSIWYG program.

We can HAND CODE, and only use HTML programs to enhance our efficiency and accelerate workflow. We can correct other peoples mistakes and deliver good, clean, error free code. If you are interested in any of our services, just click on the E-Mail icon to the right.
Software Graphical User Interface
Do you have the latest killer-app in development?

Then you need a killer interface to match. We can make a GUI that fits your company image, works with your technology, and most of all suits your customers needs.
Pricing is via Proposal - For a Quotation, just let us know what you need.
My tools of the trade are:
- Software -
Graphics
Web Design
Video & VR
Pricing is via Proposal - For a Quotation, just let us know what you need.
PERSONAL NOTES:
I have been involved in art and photography since grade school. After receiving a Bachelors Degree in Mechanical Engineering (Computer Aided Design) from Stevens Institute of Technology, I went to the Fashion Institute of Technology to study photography & electronic imaging.
I started in 1988, and have been heavily involved in computer imaging since 1992. I do work in B&W and color in 35mm, 2-1/4", and 4"x5". Before getting involved in automotive work, I did tabletop still life, editorial, and fashion assignments. I have also done work for clients such as Denon, the Marlboro Grand Prix, and Performance Friction.
In my spare time I enjoy skiing, mountain biking, rollerblading, auto racing, motorcycling. On the passive side, I collect comic books (Batman, Judge Dredd, Lobo, Punisher, Spawn, Thor, X-Men) and playing PS2/computer games (Grand Theft Auto, Ghost Recon, Counter Strike, Half Life, Unreal, Quake, Populous, Strike Commander).